This feature is helpful if you want to set up this app carefully on an unpublished theme before publishing it.
The app will apply a few changes to your theme. Before integrating our app to your Shopify theme, we strongly recommend you create a theme's backup. The steps to create a backup are as follows.
Steps
From your Shopify admin panel, go to 

Themes

.

In the 

Actions

 button, select 

the Duplicate 

option.

Shopify will generate a copied theme automatically. It is the backup of your current one!
Enable app block on your theme 
If you do want to test the app functionalities before publishing, you should select an unpublish theme to apply the app. You should not choose the current LIVE theme in this case.
Steps
 1. In the app's left sidebar, click on Theme Setup.
 2. Go to the Select a theme to apply Timo Subscriptions section> choose the theme you want to show the app widget 
3. Click Go to Theme Editor button > navigate to the page and section where you want to add the app block
4. Click Add block > from the drop-down menu in the Apps section, select the app block of Timo Subscription app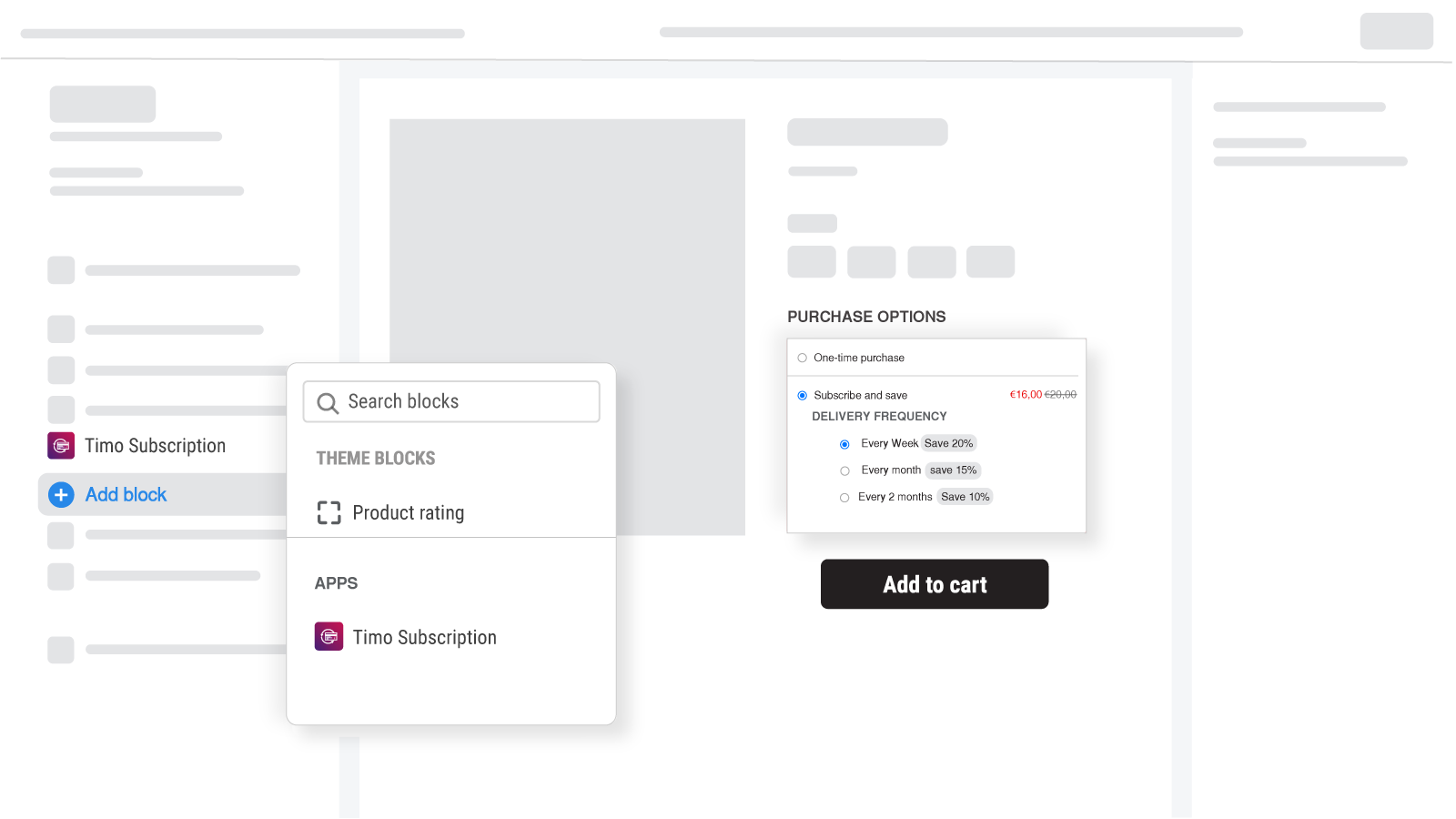 5. Drag and drop the app block to move the widget to the position you want
6. Click Save to update changes
7. Preview the theme and check the widget on the front store
After this step, you are supposed to:
If you have any questions or concerns, don't hesitate to contact us at apps@globosoftware.net. We are always willing to help with all sincerity.